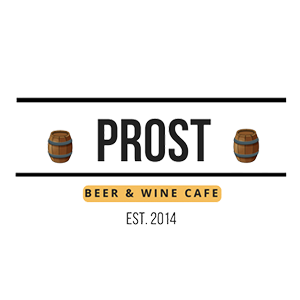 To Start
Chips and Cheese Sauce
Sea salt kettle chips with flavored cheese sauce.
Goat Cheese Stuffed Dates
Goat cheese stuffed dates wrapped in Spanish chorizo with chimichurri sauce.
Brie Cheese Plate
Warm brie wheel drizzled with honey, crostini and mixed nuts.
NYC Grilled Cheese
Three cheeses, sun dried tomato pesto on thick sourdough with Sierra Nevada mustard, spicy ketchup, spicy BBQ for dipping.
Kids Grilled Cheese
American, Smoked Cheddar, Provolone cheese, served with chips. (This one is for kids, adults please add chips to NY Grilled Cheese)
Olive Tapenade
A blend of olives, garlic, herbs & olive oil with Parmesan chips & toasted sourdough batard slices.
Hummus With Vegetables & Pita Bread
The Boards
Butchers Cut
Assortment of charcuterie meats, fine cheeses, marinated mushrooms and assorted breads
Cheese Board
Four artisan cheeses with mixed nuts, grapes and dried apricots.
Pub Board
Soft pretzel roll with grain mustard, chorizo, aged cheddar, cornichon and corn nuts.
Bruschetta Bar
Standard Bruschetta Bar
Select 4 mix or Match from the Standard Bruschetta Bar
Premium Bruschetta Bar
Select 4 mix or Match from the Premium Bruschetta Bar
Prost Salads
Katrina's Salad
Arcadian mix, hickory smoked chicken, strawberries, blue berries, feta cheese, slivered almonds, creamy Poppyseed dressing.
Sashimi Yellow Fin Tuna
On a bed of arugula, marinated artichoke hearts with sides of mandarin orange & sweet ginger sambal oelek chili sauces.
Antipasto
Tossed Arcadian salad mix, salami, prosciutto, mortadella, Parmesan with roasted peppers and black olives and Signature Tuscan dressing.
Hanger Steak
With spinach, caramelized onions & mushrooms, roasted red & yellow peppers, Bleu cheese crumbles with homemade balsamic mustard dressing
Mediterranean
Arcadian mix with cucumber, tomato, red onions, red & yellow peppers, olives and feta cheese with tzatziki dressing
Prost Picnic
Fresh greens with roasted beets, goat cheese, prosciutto, walnuts, with herb vinaigrette
Garden Salad
Arcadian salad mix, tomatoes, red & yellow peppers, red onion, Parmesan cheese, choice of salad dressing.
Specialty Sandwiches
The Dirty Spaniard served on French Demi Baguette
Spanish chorizo, sherry cured ham, prosciutto w/ manchego cheese, chimichurri sauce, mixed greens, tomato, red onion.
Chi-Town Beef
Chicago style beef on a Italian bun. Choice of hot or mild giardiniera.
Walt & Reggie's Damm Sammich
Salami, ham, candied bacon, garlic bologna, jalapeño loaf with stadium mustard, swiss cheese, red onion, pickle, tomato, & Arcadian mix on toasted rye bread.
Grilled PBJ on Thick Sliced White Bread
Peanut butter whipped with hazelnut & honey, strawberry jelly.
Baby Elvis
Grilled PBJ with banana slices & candied bacon.
Zeus
Roast beef on French demi baguette with creamy Gorgonzola horseradish cheese sauce, red onion, tomato and Arcadian mix.
Reuben
Tender corn beef, sauerkraut, thousand island dressing, Swiss on rye.
Fidel Castro (The Cuban)
Piled high with Mojo pulled pork, ham, Swiss and traditional mustard and choice of regular or horseradish pickles.
Panini
The Great White
Albacore tuna with Wisconsin white cheddar cheese, lettuce, tomato, pickle, Dj mayo dressing.
Italian Stallion
Sopressata, prosciutto, capicola, mortadella, lettuce, tomato, provolone cheese, with tomato and spicy pepper relish, house dressing.
Texas Rodeo
Roasted beef, smoked cheddar cheese, caramelized red onions, and roasted peppers with Smokey BBQ.
The Phoenix
Deli chicken with roasted poblano relish, pepper jack cheese, lettuce, tomato, and chipotle aioli spread.
The Wild One
Honey smoked turkey breast with sun dried tomato pesto, roasted red peppers, candied bacon, smoked Gouda, lettuce & tomato.
Cosmopolitan
Prosciutto with triple cream brie, fig jam, mixed greens with balsamic dressing
Vegetarian
House made hummus with English cucumbers, roasted peppers, lettuce, olives, tomato and herb dressing
Opening Hours
Monday
11:00 am - 11:00 pm
Tuesday
11:00 am - 11:00 pm
Wednesday
11:00 am - 11:00 pm
Thursday
11:00 am - 11:00 pm
Friday
11:00 am - 12:00 am
Saturday
11:00 am - 12:00 am
Sunday
11:00 am - 11:00 pm
Location
7354 East Main Street, Reynoldsburg, Ohio 43068, United States